NEWS
"JE T'ATTENDRAI"
MUSIC VIDEO
Following the release of the music video by artist MAZY, we are happy to read the first articles. And the least we can say is that they are rather complimentary.
Thanks to FACE 2 RADIO :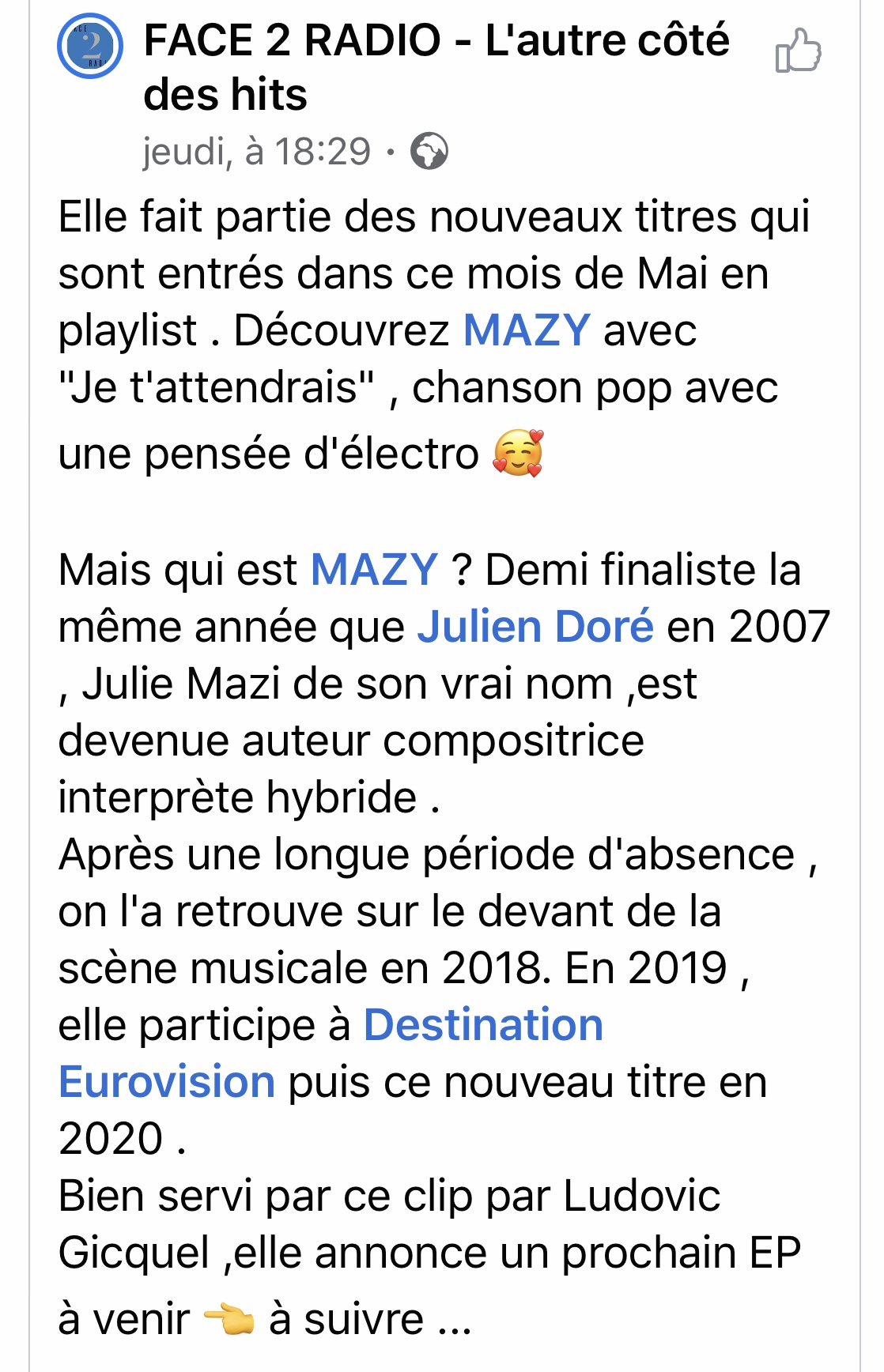 Thanks to Just Music :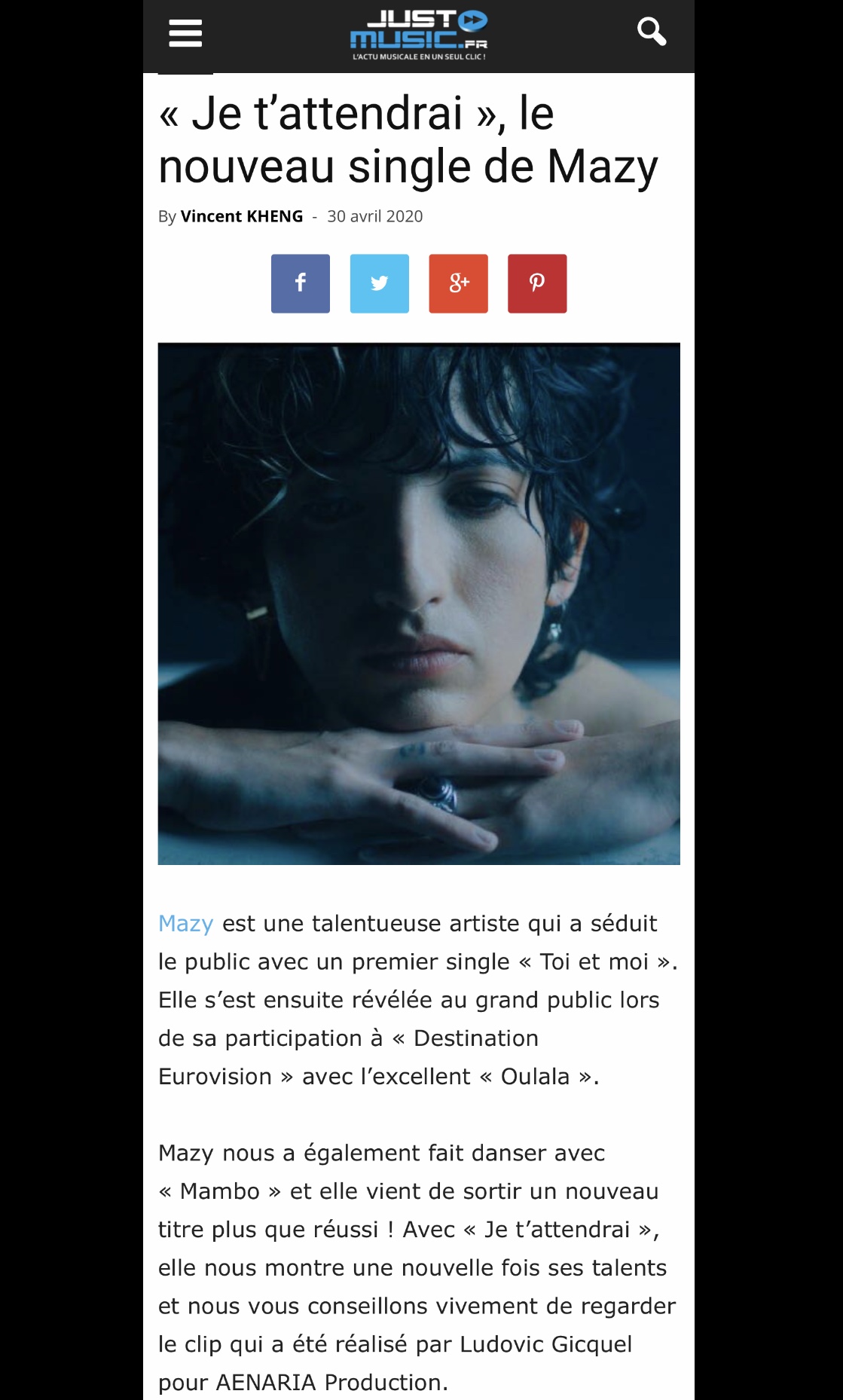 Thanks to LBC musique :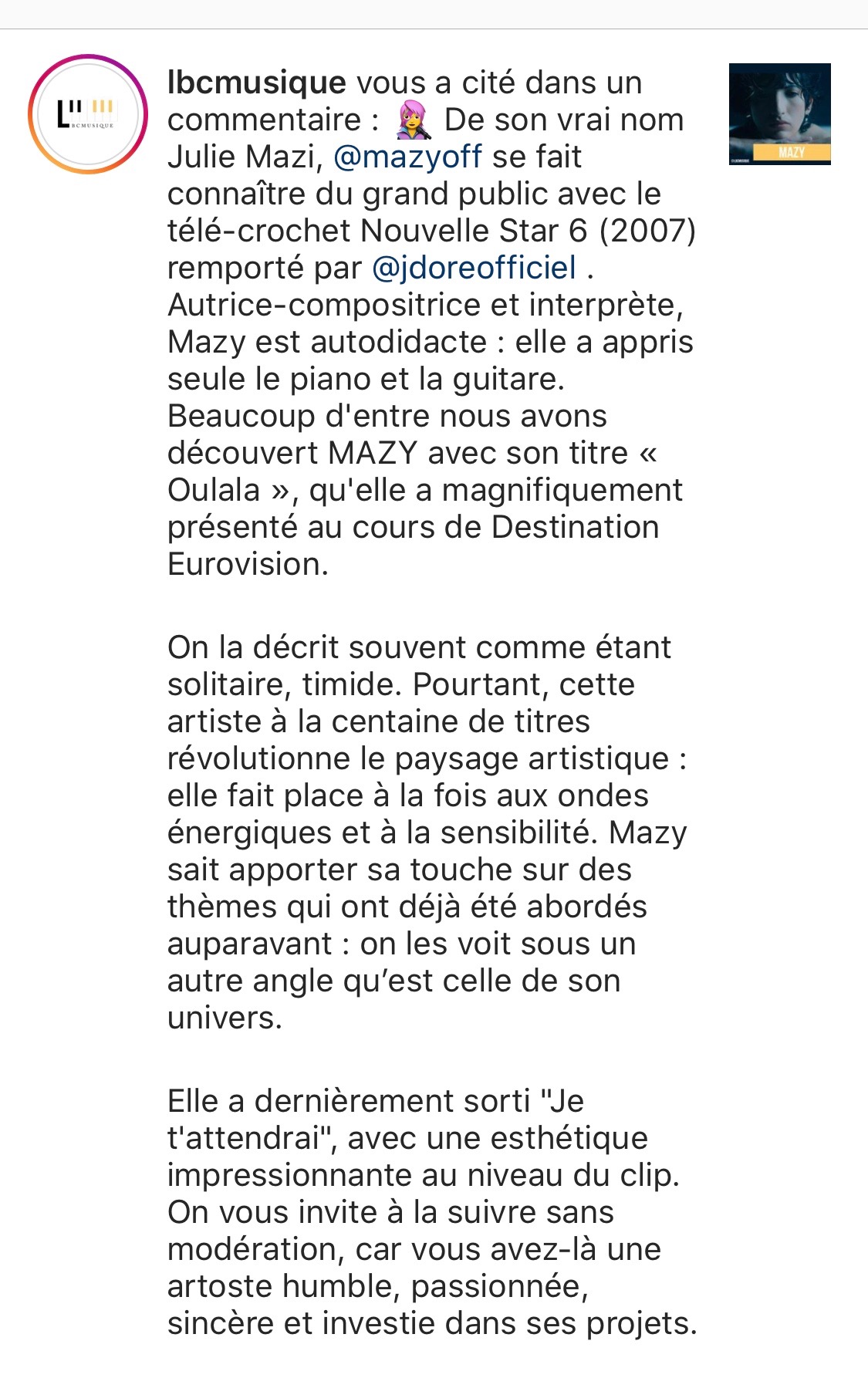 If you want more information about this film project, contact form using the form in French or English, we will respond as soon as possible.